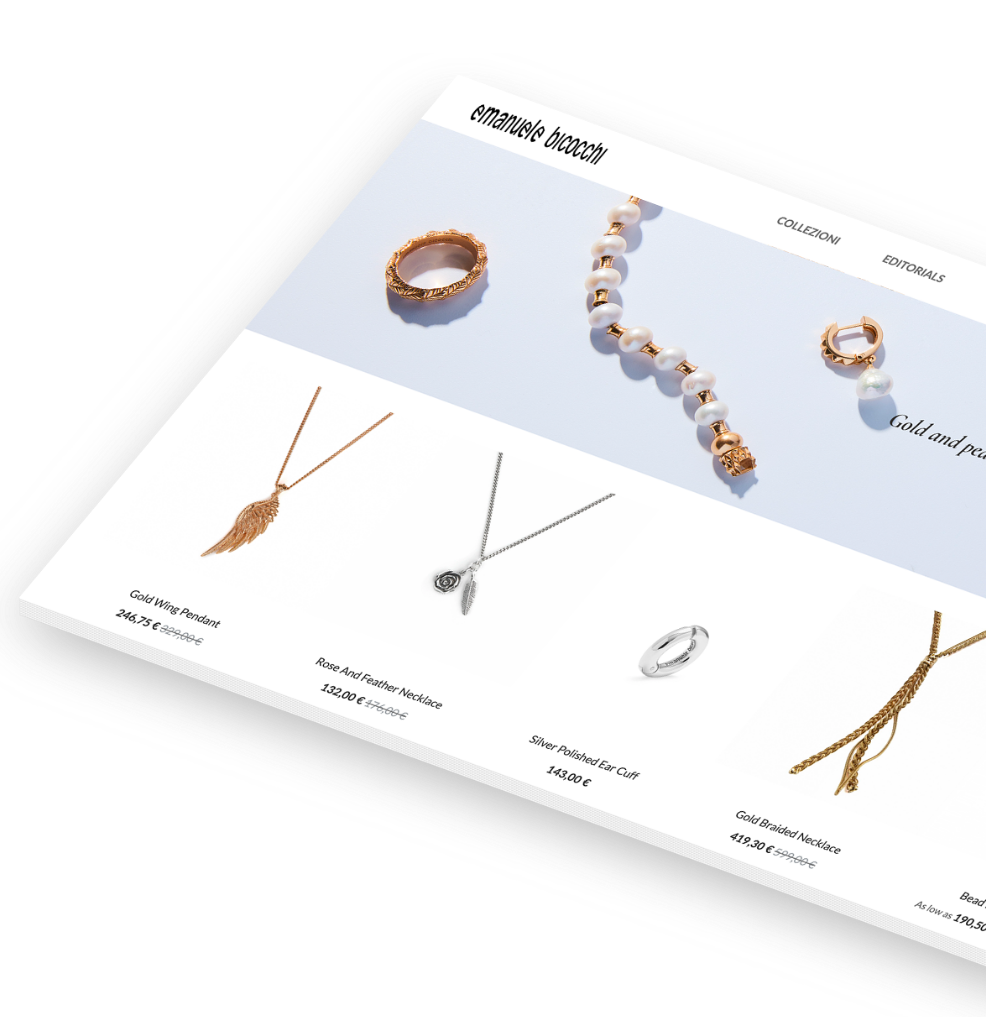 Il Brand
Since 2010 Emanuele Bicocchi has been producing jewelry and precious accessories. With collaborations with some of the most relevant names in fashion the founder decides to creat his own brand, choosing the province of Arezzo, which has always been strategic for the world of jewelry, as his operational headquarters.
The glamourous, elegant and informal style and the value of Made in Italy jewels, made exclusively in 925/100 silver, have contributed to  making the brand recognisable and established, with a continuously growing success.
A vision, a technologic choice
The goals of the client were very clear: develop an e-commerce platform that would be able to handle the international growth of the business, by opening dedicated sales channels all over the world, and joining the functionalities of a fast and strong website to the elegant and minimalist style which distinguishes the brand, offering to the user an experience rich of personalized choices, from the custom size to the automated return.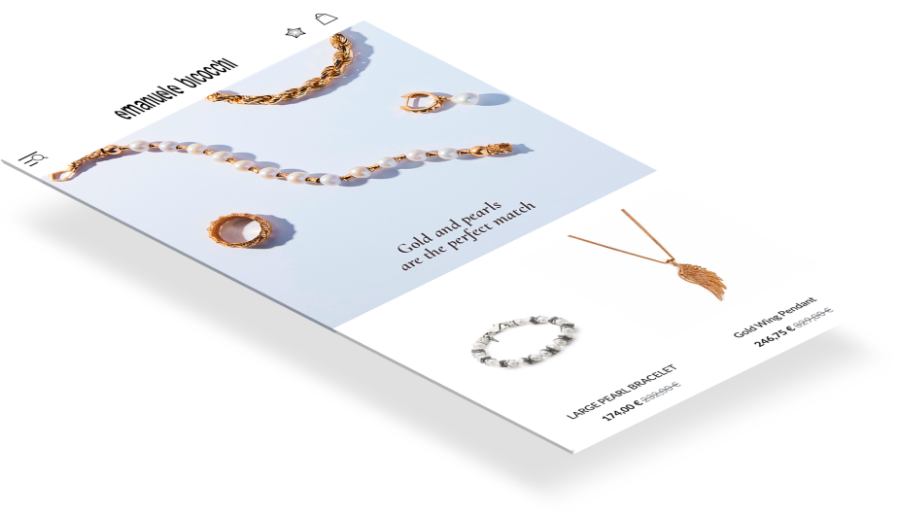 We have therefore proposed an e-commerce developed on Magento 2, an open source technology that has allowed us to develop not only a personalized style, but also many new features created specifically for the project, such as the magazine to read directly on the e-commerce site the latest news on the world of Emanuele Bicocchi, or the process of guiding and selecting the personalized size for each jewel.
Marketing & Development
To guarantee the reach of the Emanuele Bicocchi brand and give the e-commerce site the right prominence in a market dominated by large multi-brand marketplaces, we have once again renewed our partnership with renowed national marketing agencies, offering a complete technological setup which would allow for the launch of online advertising campaigns.
This includes forms, tracking and complex integrations, developed thanks to the great versatility allowed by the Magento 2 code: today the site communicates with specific email marketing and feed management platforms, so as to maximize performance through the use of these highly specialized tools.
Today the Emanuele Bicocchi brand stands out among the most popular Made In Italy jewelery manufacturers, worn on the most important social occasions by international stars. Our goal is to keep the Magento 2 e-commerce site up to this success!