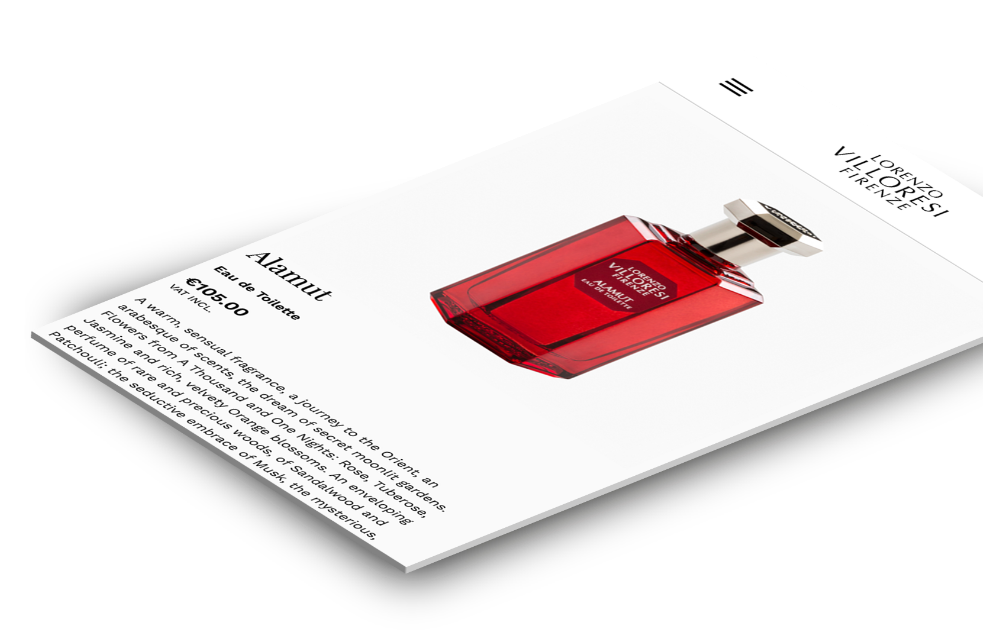 Il Brand
Founded in 1990, the Maison offers a world full of suggestions and influences derived from years of experiments, studies and travels by Lorenzo Villoresi.
The creation of made-to-measure fragrances and research into raw materials have led the brand to the ability to create, today, a vast panorama of fragrances for people and for the home, presented in the distinctive hexagonal bottle which now represents not only the Villoresi brand but also the Made in Florence tradition that has always distinguished it.
E-commerce and technology partners
The relationship between Alias and Villoresi was born in 2019 when the brand decided to increase its e-commerce investment and to rely on a specialized agency for all of its operations relating to customer care, logistics and billing: Alias, in fact, is the entity that officially sells Lorenzo Villoresi perfumes online, making all its e-commerce experience available (particularly in regards to the perfume sector, which is regulated by specific regulations in particular as regards shipping, since these are flammable goods which are classified as dangerous goods) and thus guaranteeing a rapid access to online sales channels.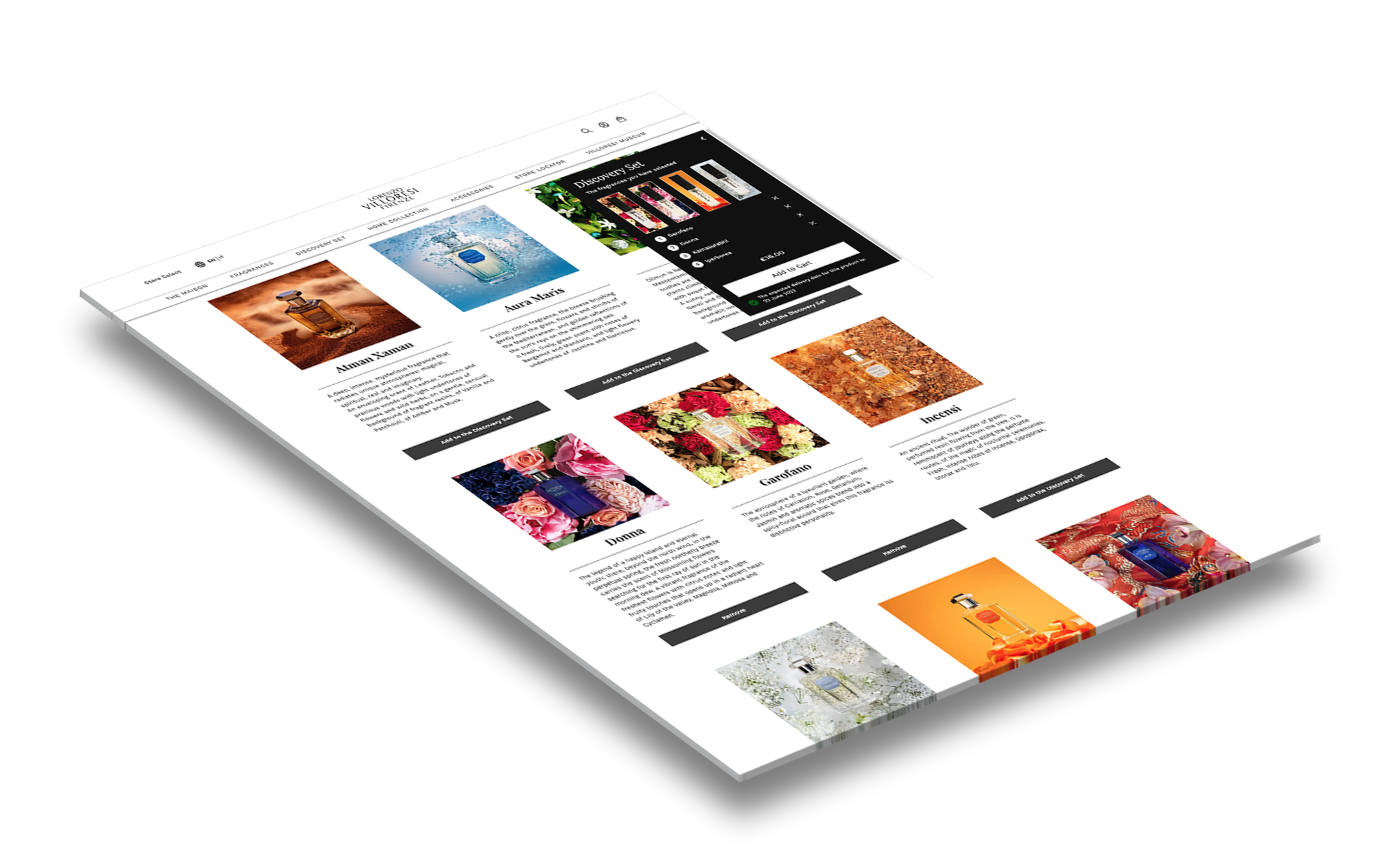 In 2021, Lorenzo Villoresi chooses to further expand his business opportunities by using a site that allows multi-list and multi-currency sales, so as to dedicate products and prices to its different expanding markets.
The decision to switch from the previous custom platform to an e-commerce developed on Magento 2 has allowed this growth, guaranteeing a high level of customization on a solid infrastructure specifically designed to support large online businesses.
Technical customizations and 360-degree assistance
The peculiarities of online sales, during which it is not possible to test a product as it could be done live (an extremely relevant topic in a sector such as perfumes) have prompted us to develop a customized system to create the so-called Discovery Set: thanks to a custom development created by Alias, in fact, customers have the possibility to choose from a series of fragrances of their choice and independently create a "discovery" product which they can order to then decide which fragrance they prefer most.